Contact Us.
EMAIL: monkdeth1@gmail.com
MAILING ADDRESS:
Monkdeth Skateboards #31
6848 N Goverment Way Unit 114 Dalton Gardens, ID, 83815
Send $2 US for a sticker pack.

Look for our products in your local shop. If they don't carry Monkdeth, ask them to. Local shops are what help support the skate scene and they are our lifeblood.
Click here for our Privacy Policy & Terms
About Us.
Skateboarding is many things to many different people. To Walter Pierowski it is a part of him. In 2005, with Jersey roots, Monkdeth Skateboards was started in Slatersville Rhode Island, which Walter cleverly nicknamed Skatersville. The goal behind the start of Monkdeth was to give something back to skateboarding for all that skateboarding had done for Walter. Skateboarding was more than just pushing down the street or shredding a local spot. It was an introduction to friends, music, and other boarding fun such as snowboarding, snowskating, and wakeskating. During the glory years, Monkdeth had a home at Stalefish Skate and Snow, a team consisting of very talented riders such as Johnny, Nora, Juan, and others. In 2012, Walter had a opportunity to relocate to North Idaho and brought his Monkdeth brand with him. Once again skateboarding opened new doors to friends and opportunities. Although Monkdeth may not be as big as it was ten years ago, we continue to provide great products and we continue to support skateboarding!
For the past three years, Walter & Rose Pierowski, along with Monkdeth Skateboards & the Mad Bomber Brewing Company organized punk rock polar plunge events to raise money for local families in need because of illness with a child in the family. Below is a photo from the 2017 plunge.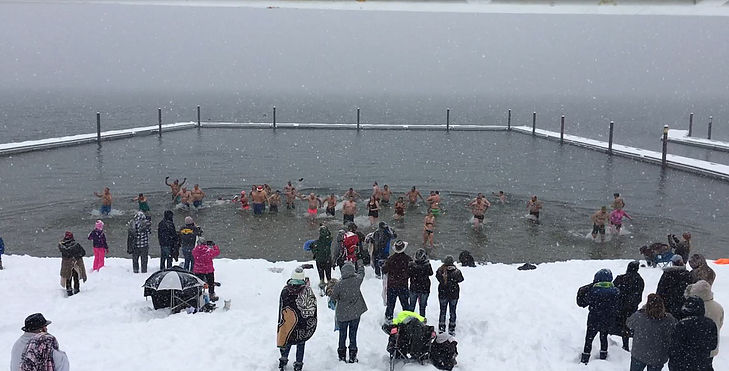 Deck History.